Teaching Tools For Teacher Toolboxes
If you are a teacher looking for quality, here are 20 powerful teaching tools for your teacher toolboxes. 
As technology makes an integral part of our lives, everything keeps changing, and we keep adapting. In education, teaching has significantly been changed in the last few years. There are so many tools that made teachers' jobs easy and comforting. In this post, I would like to share with you the top useful teaching tools to add to your toolbox.  
There already exist several tools that are popular such as Wikispaces, google tools, google forms, Edmodo, Kahoot…etc. However, as a teacher who is striving for innovation and creativity in your work, your toolbox needs the most updated teaching tools.
I have been surfing the web searching for the best teaching tools to share with dedicated teachers like you. I have already tried some of these and they are powerful. So, here are the top 20 teaching tools to add to your teacher toolbox. It is not something I have talked about previously. Discover these tools and see which one can be part of your teaching practices.
Top 20 powerful teaching tools for teacher toolboxes
This is one of the greatest tools for creating learning content for your students.  
one of the most worldwide-used platforms for creating cartoon content videos. It is very useful for teachers working in primary schools and kindergarten.
an online platform for content video creation. It contains a very huge library of digitalized materials. You can choose any video template and customize it with your favorite style, character, and background.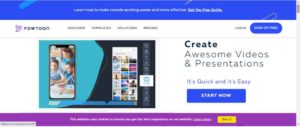 the best teaching tool to align with idea-gathering and brainstorming activities. It can be connected to the phone, computer, or tablet.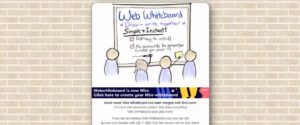 a virtual community of teachers where you can find learners' portfolios, teacher worksheets, lesson plans, teachers' teaching experiences reports, lesson planning notes, best teaching practices.
this is an online platform joined by millions. It provides training courses about marketing, engineering, affiliating, artificial intelligence, machine learning…etc.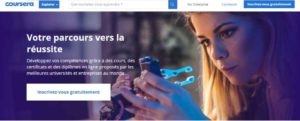 this is one of the most powerful grammar and spelling mistake detectors. Teachers involved in remote teaching and receiving emails from students will find this of great help. This tool can quickly check any text and highlights mistakes and problems and provides alternatives.
this is a tool that can be used by teachers to check whether students have stolen ideas of others without mentioning the source. Higher education and high school teachers will probably find this very much useful.
a powerful teaching tool that helps teachers create amazing interactive videos for students to learn from.
a large international platform where you can ask specific questions and gain insightful and unique answers. There are many sections on the website. Just subscribe and look for your category and ask your questions, and you will be notified when people answer your questions. Before you ask any question, you may try the search engine to check if somebody has already asked before.
this is the best place for teachers looking for art collections to use for educational purposes.
a website where you can find videos of professional speakers, scientists, doctors, motivational speakers, and politicians talking about the best ideas. Join in and you will find over 5000 talks that will stir your curiosity.
one of the most useful tools for teachers struggling with continuous assessment. This is an amazing app for formative assessment where you can check your students' learning instantly. You can also attach feedback to students.
this is a simple tool that helps teachers assess students formatively. Teachers can collect data about their students' learning and used to adapt teaching practices.
you are using your phone a lot, you might need to have this. Pocket allows you to bookmark articles, videos, images, websites, and many forms of media to check later.
this is a time tracker program, and it helps you know the number of hours you spend on your website, apps, and social media. You get reports on how you spend your time online.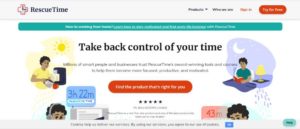 This is a website that offers many free services of various types. Let us stick to the things, you, teachers might need. You can design logos for your Facebook group and page, create appealing posters for your students, create lesson plans, create PPT template…etc. basically, you can create and design anything you want.
if you are a teacher who is struggling with lesson plans. This is the best solution for you. It is a platform where you can create the best lesson plans to achieve great learning outcomes. You customize the templates and add the elements you need.
a learning design system that helps teachers create digital content for their students, manage and moderate learning, create engaging lessons, and assess students' learning.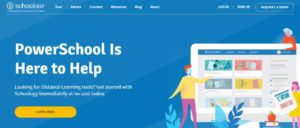 a wonderful platform to create eye-catching videos for free. Depending on the use of the video, you can choose the template that suits you and edit it.
I hope you like the post. Please, spread these tips with teachers who might be interested.